Public Engagement Opportunities
Truax Dam Removal Project
2018 - Present
The Truax Dam, which was located on the Saugeen River in Walkerton, Ontario, for over a century was identified as a barrier to the upstream movement of the entire fish community while it simultaneously created a 1.5km headpond and interrupted natural biophysical processes within the river. Funded by Bruce Power LP, the dam was demolished in August 2019 with the removal expected to allow the re-establishment of natural flow and temperature regimes, as well as increase river connectivity and fish passage. In order to quantify the degree of change resulting from the dam removal, a long-term multifaceted before-after study was designed and implemented beginning in 2018.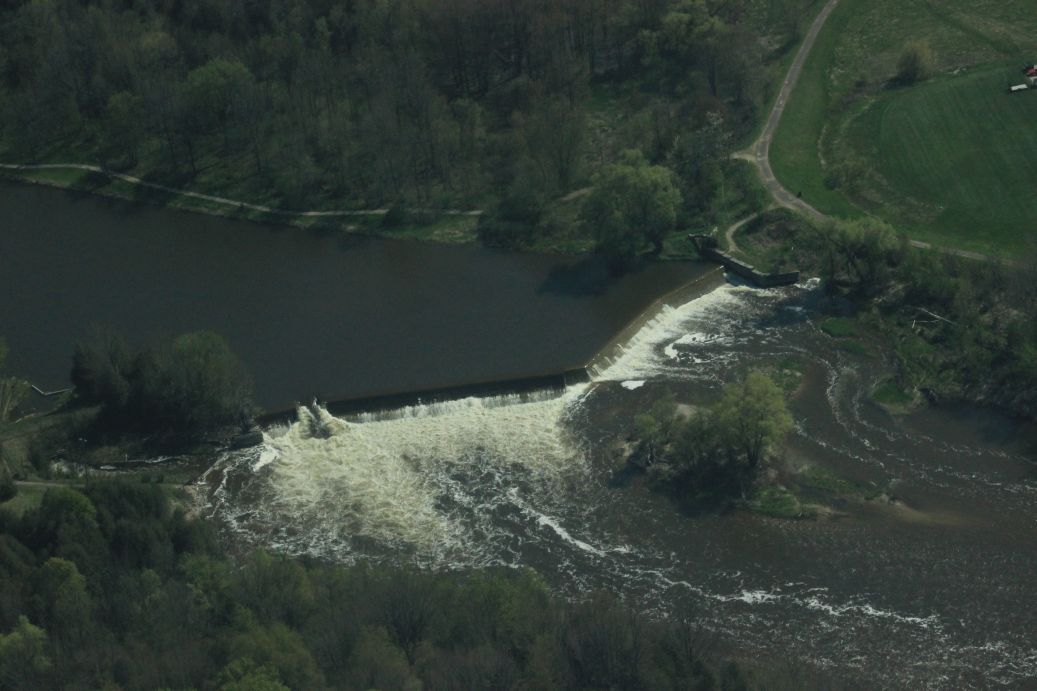 Pre-removal
Post-removal
Fisheries Monitoring:
---
Radiotelemetry Studies
Each spring and fall radiotelemetry studies have been conducted to evaluate the impact of the removal on the movement and passage of radio-tagged Rainbow Trout throughout the watershed. Radio-tagged fish are tracked through a combination of 7 fixed receiver stations, mobile (truck and foot) and aerial (small aircraft) tracking. Additional info.
---
Sponsor a Radio-tagged Fish
Buy a tag - Name your fish - Get real-time information on your fish's activity
Great for kids, businesses, fish enthusiasts
Help keep this project going and collect valuable information that will help this important fishery!
Find out how to get involved here
---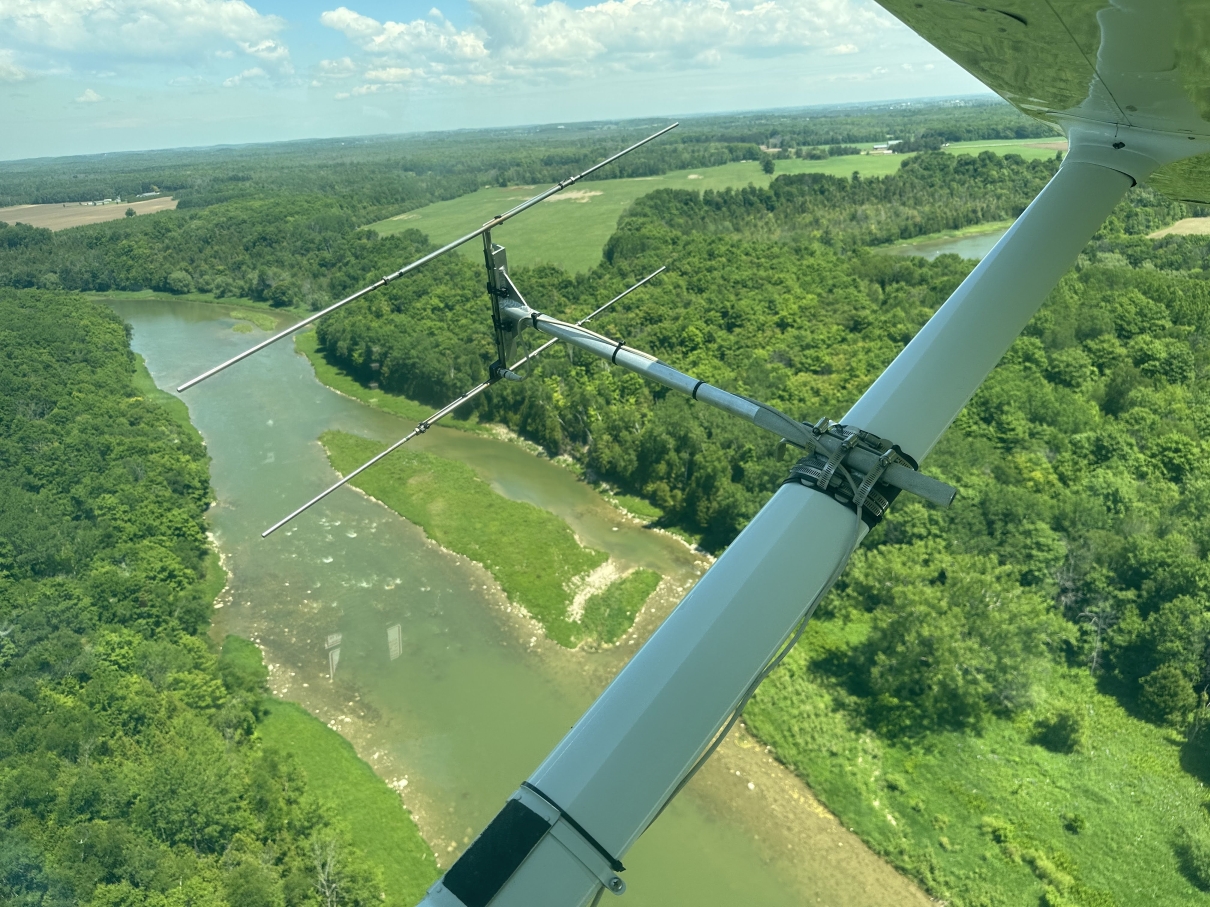 Videographic Surveys
Each spring and fall BRAVO M2 fish monitoring systems (underwater cameras) are installed in Otter Creek and at both Denil and modified pool-and-weir fishways at Maple Hill Dam to monitor the movement of the fish community into upstream tributaries. Recorded video is reviewed using either Biotactic's AI fish counting program (BRAIN) or manual scoring.
Additional info
.
---
Re-installation of Denny's Dam Fishway Camera
From 2012-2014 Biotactic operated a fish monitoring system in the fishway at Denny's Dam. Node 11 on the BRAVO Network provided valuable information on passage counts and migration timing of Rainbow Trout and Chinook Salmon moving between Lake Huron and the Saugeen River watershed. Recent technological advancements over the past 10 years now means that this camera can also be used as a real-time information source for fishing conditions of interest to Saugeen River anglers.
Find out how to help here