Fish Passage Evaluation and Restoration
We are global leaders in fishway assessments, and evaluations of fish passage efficiency and performance. Using telemetry to track fish movement and by monitoring behaviour and activity using underwater cameras we make recommendations for design improvements based on hydraulics and target species swimming abilities to optimize passage performance at both technical and nature-like fishways.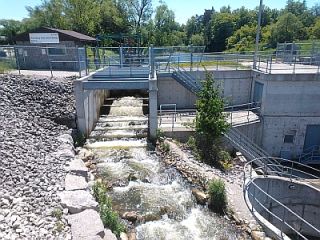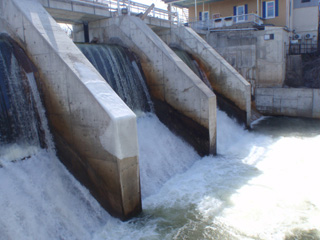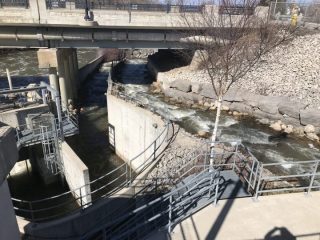 Underwater cameras have been used to monitor trends in fish passage at the Thornbury Fishway (Beaver River) since 2011. A radiotelemetry passage efficiency study was also conducted.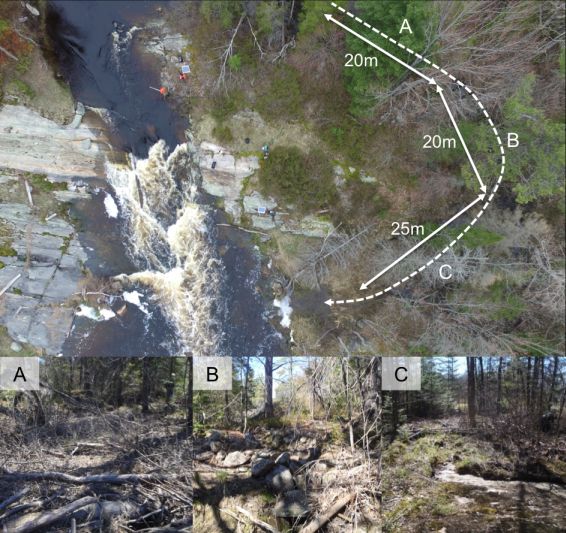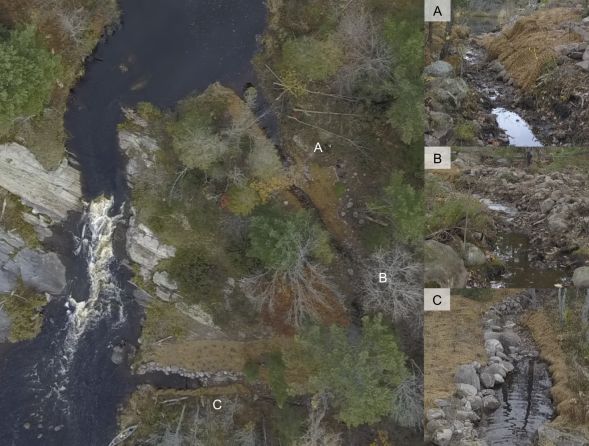 Bypass channel designed and contructed by Biotactic to restore Walleye migration around a waterfall within the Shebeshekong River.